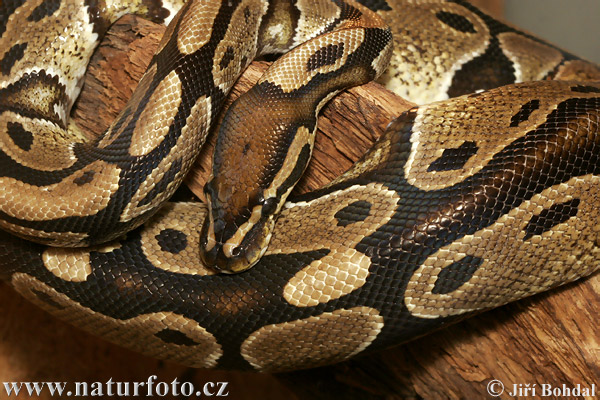 Okay, I stumbled across an article I ripped out of The Commercial Appeal (the big paper in Memphis) I found when we went to our first Tigers basketball game. Lord knows I don't need to keep paper clippings in a stash somewhere but the story is just so bizarre that I wanted to write it down before throwing it away. I think Memphis gets a lot of bad press, I do. But Memphis definitely has bigger issues than the weirdness that gets published around here. Bad articles, bad writing ... I don't know... That's my answer, I read it and was pretty much rendered speechless. So weird.
Victim Wants Her Snake Back
Burglar slithers off with python, bypasses boa constrictor
Two years ago, Leonia Sanders confronted her fear of snakes by buying one.

Now someone's stolen Heather, her companion, a 3-foot ball python.
Sanders, 35, left her home in the 2300-block of Daywood in Frasier Feb. 9 for no more than 30 minutes.
When she returned, a burglar had kicked in her door, taking a Dell computer monitor, her son's Sony gaming system, and her snake.
"They stole the whole cage, the water bowl and everything," she said. "I automatically started crying because my snake was gone."
Perhaps wisely, the thief left Sanders' other crawling critter, a 60-lb, 8 1/2 foot, Colombian boa constrictor named Tigger, alone.
Sanders bought Heather after watching an episode of "Maury" in which people confronted their phobias.
Snakes made her squeamishe, so she looked her fear in its reptilian eyeballs.
"She's just like a family member," said Sanders, who conquered her ophidiophobia so thoroughly that she added Tigger to the family.
Memphis police told Sanders they beilieve someone she knows must hae taken the snake.
"The police said, 'Miss Sanders, this is very odd, because ain't nobody going to steal no snake, not knowing whether it was poisonous.
Meantime, Sanders is losing sleep because Heather doesn't have the lamp she needs for heat. She also needs a steady diet of a rat a week.
"I love my snake, and I miss my snake. All I'm asking is whoever took my snake to return it."
Anyone with informaiton on Heather's wherabouts shoudl call Crime Stoppers...